SWINGIN PARIS FESTIVAL
🇫🇷 Créé en 2010 par l'école Brotherswing, ce festival a lieu deux fois par ans à Paris : en été et en hiver. Il réunit chaque année des professeurs internationaux de Lindy Hop, particulièrement reconnus pour leur pédagogie, leur originalité et leur performance en tant que danseur. Voici le programme de l'édition de l'été :
🇬🇧Since 2010, Brotherswing school organizes this festival twice a year in Paris : in Summer and Winter. Every year, we gather several international lindy hop teachers, well known for their pedagogy, originality and performance as dancer ! Bellow, the program of this new summer edition :
Contenu / Content
🇫🇷 STAGE de Lindy hop SUR 2 JOURS (SAMEDI 30 JUIN & DIMANCHE 1er JUILLET 2018).
6 HEURES DE LINDY HOP - 5 NIVEAUX
2 SOIRÉES - SAMEDI & DIMANCHE
🇬🇧 2 DAYS OF LINDY HOP WORKSHOP (SATURDAY JUNE 30th & SUNDAY 1ST OF JULY)
6 HOURS LINDY HOP - 5 LEVELS
2 PARTIES - SATURDAY & SUNDAY
Lieu du stage / Location of the Workshop
Les cours auront lieu au lycée Colbert, métro Stalingrad. Les soirées se tiendront à La Bellevilloise.
Classes will take place at Lycée Colbert, metro Stalingrad. Parties will take place at La Bellevilloise.
LYCÉE COLBERT,
52 RUE LOUIS BLANC
"GRAND PORTAIL BLEU"
PARIS 75010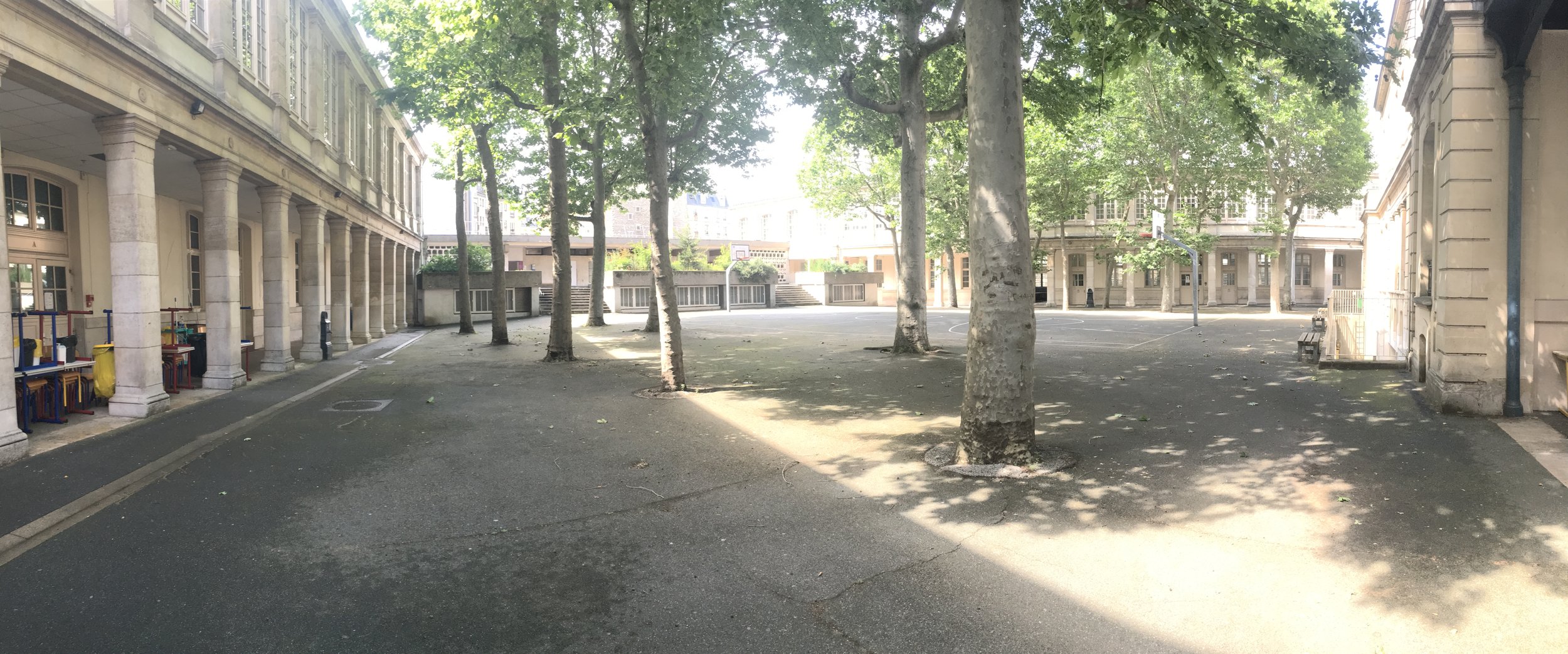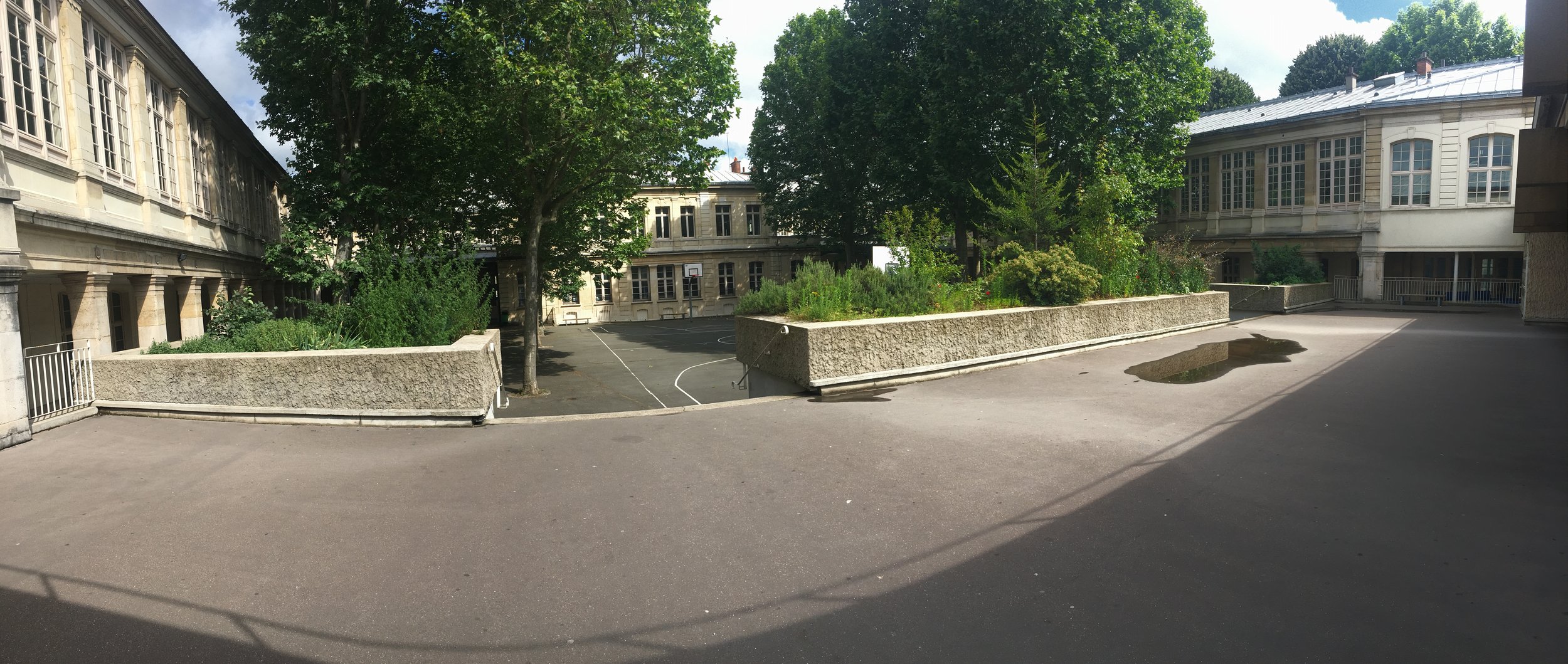 Les salles de danse / Classes Rooms
Salle de danse

Salle Colbert

Le Gymnase

NIVEAUX LINDY HOP / Lindy hop LEVELS
Vous dansez depuis septembre et/ou depuis un an (mais n'êtes pas très à l'aise).
You're dancing since September and / or for a year (but you don't feel very comfortable).

Vous avez un minimum de 2 ans de cours de Lindy hop. Vous êtes à l'aise avec les bases, sur tempo moyen, vous dansez socialement régulièrement (Bals swing, festivals...) et visitez les autres villes pour des stages de façon occasionnelle.
You have been a Lindy-Hopper for about 2 years now. You feel confident with your basics and can dance comfortably to medium tempos. You're a regular social dancer and started traveling outside of your scene for workshops and camps.
Vous avez au minimum 3 ans de Lindy Hop. Vous connaissez les principales techniques et êtes à l'aise sur tempo élevé et savez interpréter la musique et guider/suivre. Vous commencez à vous perfectionner dans des grands stages nationaux et internationaux.
You have been dancing for at least 3 years. You've covered the basics and feel comfortable on fast tempos, you are now focusing on your musicality and connection. You begin to travel to international dance events.
Vous êtes un danseur confirmé. Vous dansez depuis au moins 4 ans. Musicalité et partage avec votre partenaire font partie de votre danse. Revoir les bases vous parait naturel et vous voulez sans cesse vous perfectionner. Vous êtes à l'aise sur toutes les vitesses, du slow lindy au fast. Vous créez vos propres variations et en apprenez de nouvelles en un clin d'oeil.
You are a well-rounded advanced dancer. Your dancing is all about musicality and connection. You work relentlessly on your basics, trying to nail the perfect swing-out. Slow, fast, medium, whatever… you are comfortable on all tempos. You've come up with your own moves and can steal a step at a glance.
Vous avez de l'expérience dans l'enseignement, en compétitions et pratique.
Ce niveau est sur invitation des organisateurs et/ou sur décision des enseignants du stage après audition.
Vous pouvez toutefois faire une demande pour ce niveau via le formulaire après avoir choisi le niveau whitey's.
You have experience in teaching, competing, training. For joining this level you will need to receive an invitation from the organizers or to be selected by the teachers after auditions during the festival. However, you can still ask to join this level while filling the form after selecting the highest level Whiteys.
Le planning
AUDITIONS : 10h00 - PRESENCE REQUISE À 09H40
Les auditions sont obligatoires pour le niveau whiteys. Si les auditions sont manquées, il vous sera attribué le niveau savoy pour la journée du samedi, en attendant que les professeurs vérifient votre groupe.
Les niveaux savoy désirant être évalués sur leur danse et voulant potentiellement intégrer le niveau whiteys, sont invités à faire aussi les auditions.