ALICE & RÉMY
Alice Mei started dancing at the very young age of 4 years old and has done numerous types of dances until she fell in love with Lindy Hop. She has now been swing dancing for 13 years and is keep being fascinated by the art of improvisation. Connecting with a partner through rhythm helps her dance her following and is the most inspiring thing to her at the moment. She has been spreading the joy of lindy hop and authentic jazz in more than 30 countries through teaching, performing, competing and social dancing. She loves the diversity of movement and the freedom of expression this dance brings to the world. She hopes to keep learning things and keep on inspiring people for as long as possible.
Remy Kouakou Kouame fell into the Swing Pot at an early age. As an established competitor, he earned many awards such as the French and the World Championships of Boogie Woogie. He has been as well an established teacher for many years now, travelling around many international camps and festivals, sharing his passion and knowledge. His approach to Swing Dances is special because it combines the authenticity and the respect of the dances – thanks to the education he has learnt from his elders – with an originality and creativity inspired by his experience of many styles of dance, with the addition of some spicy madness that characterises Remy!
What he likes to share the most is the joy that dancing provides. Then he is fighting against intellectualization of the dance and argues for fun and feelings. For him, dancing is… to live… to express !
SANDRA & MARKUS
Sandra Klack enjoys traveling. Although she is a bit afraid of flying, that has not stopped her from performing and teaching around the world. She is a restless soul and doesn't think it is enough only to teach and perform: she also organises swing dance camps and writes, choreographs and produces a yearly swing dance musical together with Mattias Lundmark. Those musicals, as she sees it, is the best! I mean, who doesn't love singing, dancing and self-made glittery costumes?! www.lindychristmas.com
Sandra loves old swing clips. She is a bit obsessed with them and has a big collection. Her goal is to study and learn them herself, and then finally teach them. She has a clear authentic vision and in her work, she aims to keep and hone the style, craziness, energy and feeling of the golden age.
Markus Rosendal is a professional dance teacher, performer and DJ.
A well regarded specialist in dances from the 1920´s - 1950´s, Markus now teaches Lindy Hop, Boogie Woogie and Authentic Jazz.
Markus started his dance career in 1999 when he was a competition dancer for the Swedish National Team, he continued to compete for the team until 2010. From 2006 alongside competing Markus has been travelling around the globe teaching at various events, from Herräng Dance Camp which is located in the home country of Sweden to Osaka, Japan and everywhere in between.
As well as teaching adults, Markus has enjoyed working with the community, touring Sweden teaching children around the country about dance and dance culture.
Want to know more about this fella? - www.markusrosendal.com
ANNA & JAKOB
Anna Fors and Jakob Bergelin started dancing separately when they were 9 and 10 years old, they started off with the Swedish dance Bugg before they began with Lindy Hop about 3 years later. But dancing Lindy Hop became the main focus when they started dancing and competing together in 2010.
Nowadays they are based in Uppsala Sweden were they work full time with dance.
The style of the Savoy ballroom dancers is their big inspiration witch reflects both in their way of dancing and teaching.
They have several merits both Nationally in Sweden and Internationally. The latest ones is 1st place in Lindy Strictly AllStars and Pro Showcase at ILHC and 1st place at the Swedish Championships two years in a row.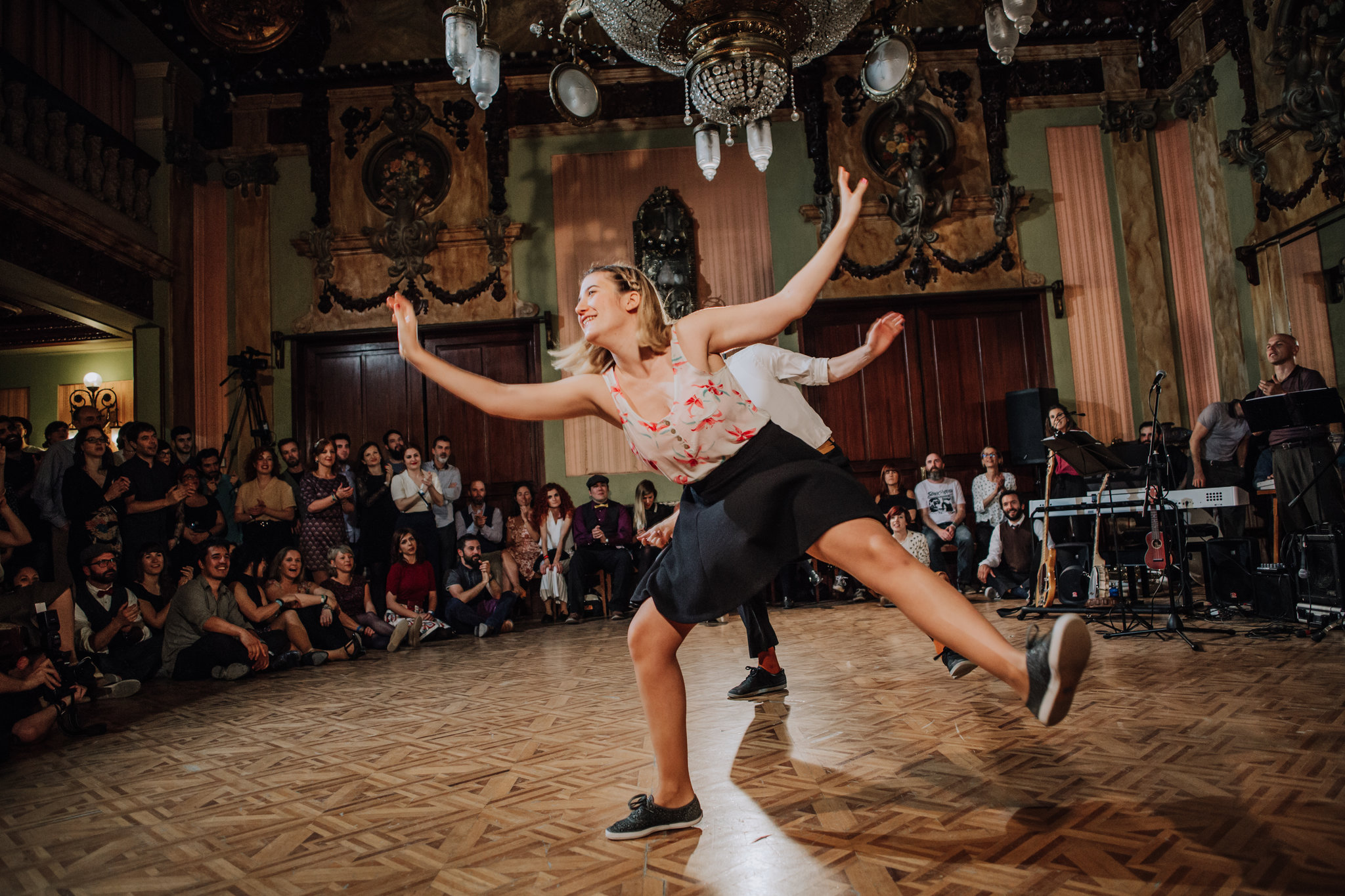 LAIA & GUSTAV
Gustav Jakobsson comes from a sports background and had his first contact with Lindy Hop in Herräng. He fell in love with the dance right away and since then, he has been dedicating a lot of time to learn more about this amazing dance.
Now a full time dancer and teacher in Barcelona, his teaching is focused on rhythm and flow. Gustav is constantly working to improve his movement by practicing Solo Jazz movement as well as Lindy Hop. He likes to perform and compete and has been successful at events such as ILHC, ESDC, Lindy Shock and The Snowball. Together with Laia he won 1st place in the Advanced Strictly Division at ILHC 2016, and they were finalists in the All-Star Strictly at ILHC 2017. They are both members of Brothers and Sisters in Rhythm who won the team competition at ILHC 2017.
Laia Puig Azagra started dancing at the age of six and and for six years she practiced Ballet, Contemporary and Flamenco daily. When she was 12 years old she started practice and compete in Ballroom dances. At the age of 19 she didn't want to continue with the ballroom dances and she agreed to go with her parents to a Lindy Hop dance. She loved what she saw at the dance and immediately starting to take Lindy Hop lessons, leaving the Ballroom dancing behind.
Now a full time dancer and teacher in Barcelona, she is focusing her teaching on followers to have a strong rhythm and to actively take part in the dance. She constantly strives to improve her dancing and movement by working on her solo jazz dancing as much as her Lindy Hop. She tries to connect fun, rhythm and silliness in her dancing.
Laia likes to perform and compete both in Lindy Hop and solo dancing. She has competed successfully at Lindy Shock and The Snowball and with Gustav she won 1st place in the Advanced Strictly Division at ILHC 2016, and they were finalists in the All-Star Strictly at ILHC 2017. They are both members of Brothers and Sisters in Rhythm who won the team competition at ILHC 2017.